Meet our Students
Our students are amazing!
They have a passion for learning. 
They maintain good grades.
They have consistent attendance in school.
They have a positive attitude and a will to succeed.
We are currently actively working with several students - meet a few of them here.
We have also handpicked a few more stellar students that are in need of your help.

Please help Sponsor a Student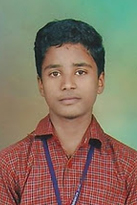 Chandu is in the 10th grade at the Vidya Vikas school.He is an energetic young boy who is really interested in education. He has recently switched to English medium with dreams of pursuing higher studies and having a successful career. Chandu, a son of day laborers, demonstrates great aptitude in Science and wants to be a Mechanical Engineer when he grows up! Having worked alongside his family on the farm since his early days, he dreams of introducing mechanized farming to his community when he grows up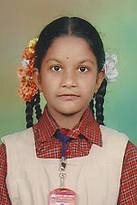 Divya is in the 5th grade at the Nalanda Public school. Divya, a daughter of uneducated day laborers, is a very studious girl who wants to work hard and be the first in the family to earn a degree so that she can bring them out of poverty. Her parents are supportive of her ambition but simply do not have the financial means to pay for the educational costs.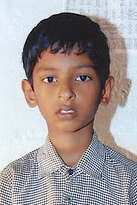 Santosh is in the 4th grade at V.K. Academy, N.R. Pet, Eluru. He is an orphan living under the guardianship of his grandparents who do not have any income and are physically unable to work. Santosh is a very smart boy with a well rounded personality. He loves learning and is very good in sports as well. He is very disciplined, and dedicates himself sincerely to whatever he does. He already has a partial scholarship from his school. With your help, we are glad to support the remainder of his educational costs.
Mohiddin is a B.E 2nd year student at Sir. C.R.Reddy Eng. College. He is a bright student and wants to pursue and undergraduate degree in engineering. His father is a home guard and hardly makes enough money to support his family of five. In order to help his family financially, Mohiddin delivers newspapers each morning before going to school. He hopes to get a good education, have a fulfilling career, and help build a better life for his younger siblings.
Navya is in the 11th grade at Sri Chaitanya school. She lost her father at a very young age. Her uneducated mother works as a house maid to make ends meet. They simply cannot afford educational costs. Navya is a strong and independent girl who wants to get an undergraduate degree and bring her family out of poverty.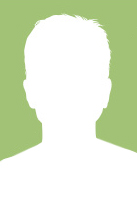 Babu Rao's is in 12th grade. His parents, both uneducated, are agricultural laborers  and his father passed away couple of years back and with income barely enough to run the family.However, she is supportive of his ambition of getting a formal education and making a better life for himself. Babu Rao is a bright student; does very well in school, and wants to pursue a higher technical education. With your help, we are proud to provide for his boarding and education (as his parents live in a remote village)
Renuka is in 4th grade now. Her parents, father is an electrician and mother is a maid. They have two daughters and she is the oldest and they are trying all they can within their power to give good.education to the kids who are really interested in it. Renuka's aim is to be good at studies as well as sports. Her aim is to earn a degree and get a good job.